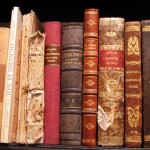 To Uphold and Defend
Maggie Jenkins is the girl next door, a rule-follower, someone who trusts authority.  But the day her fiancé, a CIA spy, is murdered by Chechen terrorists, she's transformed, and the rules no longer matter.  After the CIA stonewalls her requests for more information about the murder, she undertakes a dangerous, unauthorized investigation that uncovers corruption at the highest levels of government.  Maggie's quest for the truth propels her through elite power circles in the nation's capital and to the former Soviet Union, where she encounters Chechen terrorists plotting a spectacular attack.
Reluctant Martyr
Maggie Jenkins has survived her fiance's murder, but she can't move forward until she hunts down the remaining terrorist, a Chechen woman who the CIA says is already dead.  Reluctant Martyr introduces readers to a new face of terrorism – someone who doesn't fit the terrorist profile, who can slip undetected from attack to attack, and who will pursue a personal vendetta at any cost.  Maggie and the terrorist battle each other and the burden of their personal tragedies in pursuit of the truth and revenge.
Aid & Abet
Maggie Jenkins is done – done with the CIA, done with Capitol Hill, done with men.  She's on a new course and she's not looking back to a past full of pain.  But when her former boss, the man who stood by her through every crisis, is framed by enemies inside the U.S. government, Maggie can't stand by and do nothing.  There's too much at stake, for her boss and the country.